If you want a good laugh, a chortle, a chuckle, read "Unseen Guest" by Maryrose Woods (Scholastic 2010), the third in the series of "The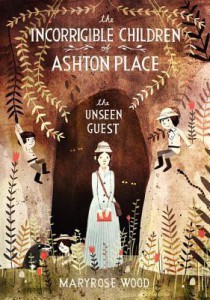 Incorrigible Children of Ashton Place." Really you should start with the first, "The Mysterious Howling" then "The Hidden Gallery."
If you've already read them listen to the book on disc read by Katherine Kellgren (Listening Library). Kellgren's regal over-the-top oh-so-dramatic reading is uproarious. What a terrific pairing—Wood's writing and Kellgren's reading. This would be a great book on a family trip where everyone could listen to the same thing. Together.
The overarching story is that of three children who were raised by wolves and are being educated to become more child-like, less doggy. The job falls to teenaged governess Miss Penelope Lumley who herself has been educated at the Swanburne Academy for Poor Bright Females. But who are these children really?
In the "Unseen Guest," plucky Penelope must divert a money-hungry admiral from making her wolfy students–Alexander, Beowulf, and Cassiopeia Incorrigible–into a circus sideshow. And if that weren't enough, she does her work while they are all hunting down the admiral's runaway ostrich through the English countryside.
The children, having been raised by wolves, are remarkably fine trackers. And we learn a little about their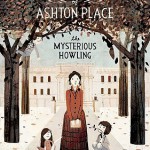 former lives as wolves, but the mystery is still…well, mysterious.
The reader receives smashing good advice handed down from the Academy's founder, Agatha Swanburne, such as: "Nest eggs do not hatch unless you sit on them for a good long time."
And in the course of this Victorian melodrama, we are educated to Victorian ways. For instance, after dinner the gentlemen retire to the study for cigars and brandy. The children's guardian, Lord Ashton says, "Let the ladies play whist, or stitch advice onto pillows, or whatever it is they do when we're not around."
I giggled throughout, but I let out a particularly rude guffaw when Lady Constance Ashton saw a mouse and "let out a squeak that only a bat could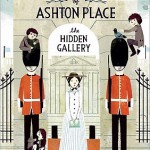 hear."
I've reviewed the first and second of the series in April 2011. That's how good it is. I'm steering it your way again, but this time you might want to listen to it.
Patricia Hruby Powell (www.talesforallages.com) is a nationally touring speaker, dancer, storyteller, librarian and children's book author.