We're on a writing-process blog tour. Authors are telling how and why they write. Interested? It's sort of a chain letter of writers answering 4 simple—but not really that simple—questions about their process. I was asked to do this, first by Kate Sullivan who wrote and illustrated the wonderful picture book On Linden Square.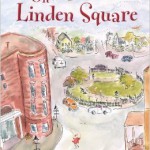 Here's her entry: http://onlindensquare.com/blog.html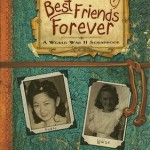 And then Beverly Patt who wrote the fascinating Best Friends Forever: A WWII Scrapbook, cleverly formatted as a scrap book. Here's here entry:
http://beverlypatt.com/writing-process-blog-tour/
Small announcement first: Josephine: The Dazzling Life of Josephine Baker (written by me and illustrated by Christian Robinson has won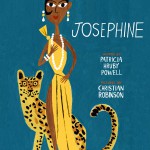 a Boston Globe Horn Book Nonfiction Honor 2014
and Parent's Choice Gold for Poetry 2014.
Here are the questions and answers:
1. What are you currently working on?
I'm at various stages of a few books.
I'm just finishing Loving vs. Virginia a documentary novel for young adults—about the interracial marriage of Mildred Jeter (black) and Richard Loving (white). It began as nonfiction when my editor asked me if I would use my copious research and write in the voices of Mildred and Richard who married in Virginia in 1958 and were arrested in bed. Their very fortunate name—Loving—is what this story is about. Loving versus the law of Virginia and the nine years the couple loved, had children, and raised them outside of Virginia (mostly) until the case was heard by the Supreme Court and was ruled in their favor.

I've just revised a razz-ma-tazz picture book biography, Struttin' With Some Barbecue: Lil Hardin Armstrong about the jazz pianist and composer married to Louis Armstrong in the 1920s.
And I'm about to revise a picture book, Not Your Average Joe, according to the notes of an interested editor. Joe is a civil rights story based on a true incident here in central Illinois about the brave actions of 17 year old Joe Ernst during World War II
who served a bus full of black people at a roadside restaurant. Turned out it was Ella Fitzgerald and her band.
I've got two other books I've been researching and writing—a novel set in the jazz age and a picture book biography.
2. How does your work differ from others in its genre?
The genre of Loving vs. Virginia is called documentary novel, creative nonfiction, or fact fiction. I interviewed members of the Jeter family and friends of both Mildred and Richard in rural Virginia. And with the copious information of their lives, I was able to write their love story. I could invent the scene of the young couple running through the woods holding hands or filling the car with friends and family to go to the drive-in or going to neighborhood parties where Mildred's family played fiddle music—all this as they're falling in love. (I had a blast writing those love scenes. I listened to music I listened to in the years I was falling in love (regularly)).
The story is then backed by the context of civil rights photographs and quotes, to give young readers a taste and information of the times. So a humble beautiful love story unfolds in the context of a nation in turmoil.
3. Why do you want to write?
After I retired from dancing, I felt I still had something to say. To paraphrase Martha Graham, Nobody can tell your story but you. I bring the art of dance to the art of writing. I'm a dancing writer. As a fellow writer once said, What else would I do?
4. How does your individual writing process work?
Each piece evolves differently from the last.
My work evolves out of chaos.
I don't sit still when I write.
I'm up and down from my computer.
If I'm writing about a dancer, I dance.
If I write about a musician, I listen to music (and dance).
Whether I'm working on fiction or nonfiction I travel to interview people and research the setting.
I read of course. Reading is a huge part of writing.
I glue my bottom to the chair and make myself write 3 pages a day when I begin a project—even if I'm laying down trash—which I often am. It's something to work from. Revising is generally more fun than the raw first draft.
I write to figure out what I know.
Thanks for listening.
Okay. And now on to the next writers on the blog tour.
Bobbie Pryon at http://bobbiepyron.blogspot.com/writes the most wonderful dog books. I reviewed both A Dog's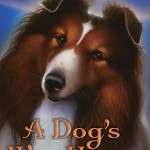 Way Home and Dogs of Winter. I can't wait to hear about her process.
And Gretchen Woelfle who will appear right here on these pages next week. I first new Gretchen's All the World's a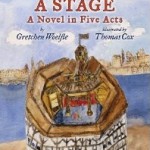 Stage: A Novel in 5 Acts. Terrific. I love all her books, the latest being Mumbet's Declaration of Independence. Get a preview here http://www.gretchenwoelfle.com/all_the_world_s_a_stage__a_novel_in_five_acts_113204.htm